Premium Massage Spa Thornhill
Relax your body, feel pampered and rejuvenated after every service
01
Body Massage 60min / 90min
$110 / $155
Our experienced massage therapists in Thornhill will help you restore, maintain and enhance your well-being – whether you have occasional aches and pains, chronic problems, or just want to feel less tension overall
Learn More
02
Radio Frequency Body 30min
03
Scalp Treatment 75min
$145
Fleuri's scalp treatment focuses on restoring the health of your scalp, the foundation of beautiful hair. We assess your scalp and hair condition, utilizing the renowned Rene Furterer hair care line. Through exfoliation, soothing massage, cleansing shampoo, nourishing mask, and personalized home care, we ensure a revitalized scalp and lustrous locks.
Learn More
04
Body Scrub 60min
$110
Indulge in our luxurious Scalp Treatment at Thornhill. Experience the invigorating power of our Signature Scrub, expertly crafted with a blend of essential oils and salt, to gently exfoliate your scalp. Pamper yourself with this transformative treatment for a truly blissful experience.
Learn More
05
Body Wrap 90min
$155
Revitalize your senses with our indulgent Scalp Treatment at Fleuri Spa. Our creamy paste, infused with essential elements, promotes rejuvenation and energy restoration. Enjoy the soothing warmth of our wrap, easing muscular tensions and enhancing microcirculation for optimal absorption of nourishing ingredients.
Learn More
06
Prenatal / Postnatal 75min
$135
Experience the gentle and soothing massages that alleviate discomfort, reduce stress, and promote overall well-being for expecting or new mothers. Trust in our expert touch to enhance your prenatal or postnatal experience and help you embrace the joys of motherhood.
07
Couple 60min
$200
Reconnect, unwind, and enhance your bond with our blissful couple massage, the perfect way to escape the stresses of everyday life. Our expert therapists will harmonize your senses as you and your partner enjoy a rejuvenating massage session, tailored to your specific needs.
08
Foot Massage 15min
$25
Indulge in pure relaxation with Fleuri Spa's invigorating foot massage, designed to rejuvenate and soothe tired feet. Our skilled therapists will expertly target pressure points, releasing tension and promoting overall well-being.
Experience ultimate rejuvenation and serenity at Fleuri Spa, where luxury meets holistic healing, offering a sanctuary of luxurious spa services that harmonize the mind and body.
Trained Professionals
At Fleuri Spa, you can expect to be attended by highly trained professionals who possess extensive knowledge and are dedicated to providing exceptional service and comfort throughout your visit.
Luxurious Treatments
We offer a range of luxurious treatments that are designed to rejuvenate your mind, body, and soul. From indulgent massages to refreshing facials & body wraps, each treatment is meticulously crafted to provide a relaxing experience.
High-Quality Products
We understand the importance of using high-quality products for optimal results. Fleuri Spa only utilizes top-tier skincare and beauty products that are carefully selected to enhance the effectiveness and safety of our treatments.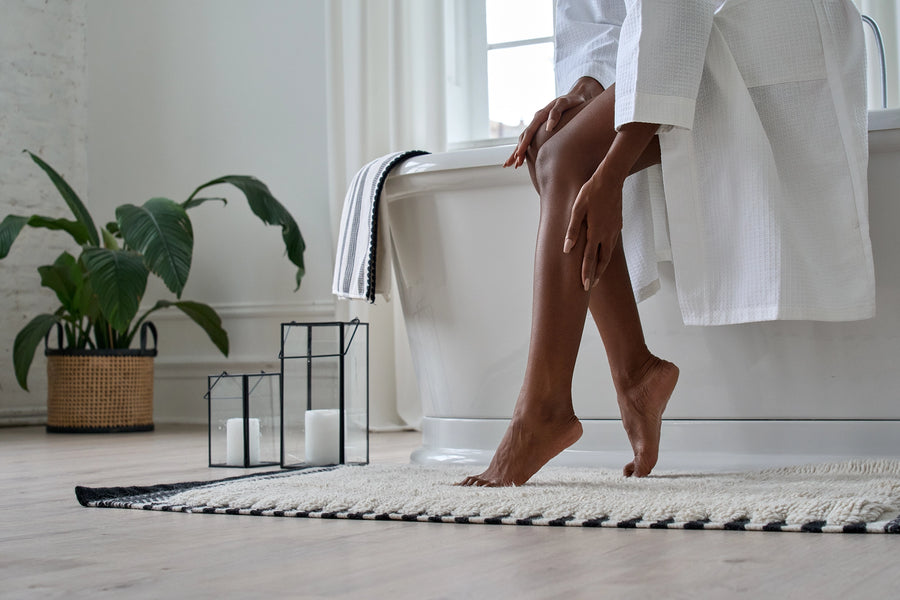 Tranquil Ambiance
At Fleuri Spa, you'll be greeted by a serene & tranquil ambiance that instantly transports you into a state of relaxation. Our spa is designed to provide a peaceful escape from the outside world, allowing you to focus on your well-being.
Personalized Approach
We believe in catering to the unique needs of each individual. At Fleuri Spa, our therapists take the time to understand your preferences and concerns, tailoring the treatments to address your specific requirements.
Comprehensive Services
WFleuri Spa offers a comprehensive range of services to cater to all aspects of your well-being. In addition to traditional spa treatments, we provide services such as manicures, pedicures, and more.
 Hear it from our Customers